New app: PinBar for Pinterest
Quick: which is the fastest growing website to first reach 10 million users? Google? YouTube? Facebook? Wrong, it's Pinterest.com — the virtual pinboard.

PinBar for Pinterest is a new, free app from Kitestack that brings your Pinterest photo stream to your Mac's menu bar. No need to open another browser window to check what's new on Pinterest.com.
One click to see what's new on Pinterest
One click on the PinBar menu bar icon opens the "mini window" showing the latest pins from people you follow.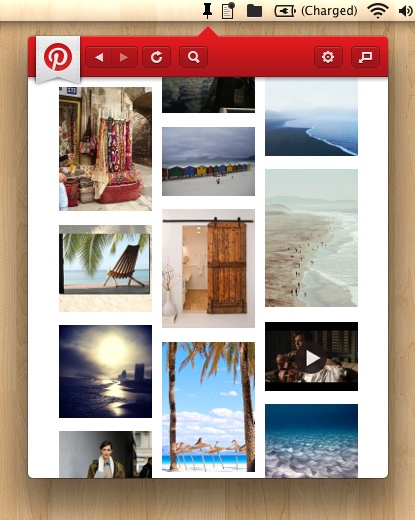 Full size previews
A click on the magnifying glass in the toolbar opens a pin in a full size preview.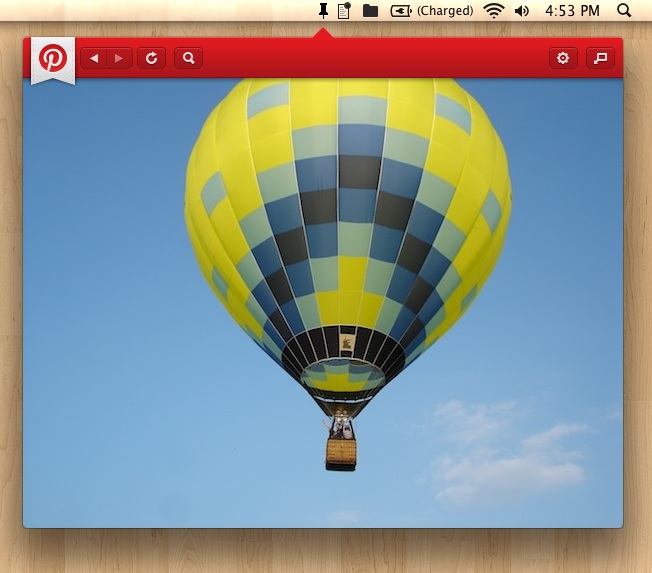 Free on the Mac App Store
You can download PinBar for free at the Mac App Store. Click here.