Flashcard Hero app preview
Flashcard Hero is our brand new study app, available for preview starting today. Make your own flashcards in a easy to use, word processor-like app. We made the app especially for those of you who use flashcards for more than language learning. There's plenty of room on the cards and you can use text formatting and lists to structure your thoughts.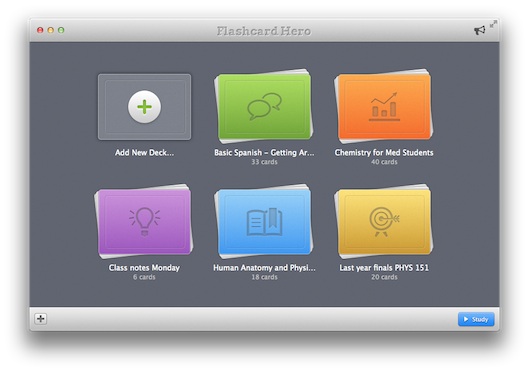 The most loved feature by med students who tested the app is the ability to group cards into topics and sub-topics to reflect chapters in a text book.
Literally hundreds of hours went into polishing the app and making it really easy to use. It's the best app we've ever made!
Download it here: http://flashcardhero.com