Group related files on your desktop with Desktop Groups
If your workflow includes keeping many files on the desktop then Desktop Groups (Mac App Store link) may be an app for you. You can organize files into groups on your desktop that you can move around, resize, and rename.
Each group has a title so that you can organize your files any way you like. For example, you could create separate groups for each project you are working on, or add separate groups for photos and text documents. If you frequently take screenshots, that would be another good fit for a group. The possibilities are endless.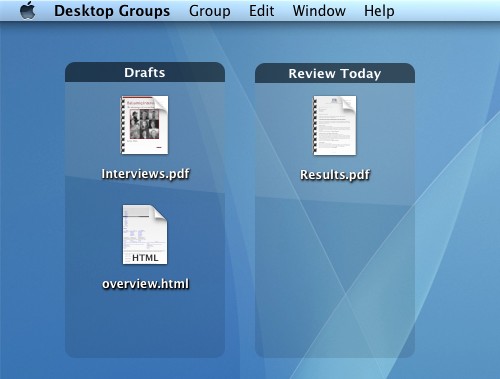 More details:
You can find more information about the app and a large screenshot in the Mac App Store.